'The hunt is on, and, I feel sorry for any country, who decides to offer such terror operatives safe haven or assistance, in any form, directly, indirectly or through proxies, under the guise of "solidarity, brotherhood, race, religion and dogma!"
AN INTERNATIONAL RESPONSE VITAL IN ADDRESSING WAR CRIMES AGAINST CHRISTIANS SAYS MALAYSIA ASEAN APEC LEAD & HUMAN RIGHTS ADVOCATE!
At the time of writing, I am informed by reliable source in Colombo that dear friend, Sri Lanka's president Maithripala Sirisena has asked for the resignations of the defense secretary and national police chief, post this mother of all barbaric bombing and a reshuffle within 24 hours!
It is the right response domestically in the light of a tragic lapse of communication that resulted in the mother of all bombing carnage on innocent worshiping and holidaying civilians and non-combatants!
As a practitioner of international and human rights law and advocacy, I must state that this dramatic internal shakeup after security forces shrugged off intelligence reports warning of possible attacks before Easter bombings that killed over 359 is critical to restore some resemblance of command, control and competence (3C)!
It has been reported that the Islamic State in Iraq and Syria has claimed responsibility for the attacks on Christians worshiping in three churches and people at three luxury hotels.
Many who went to fight in these enclaves are today planning to return under various guises and this again poses a very dangerous trend and situation unless countries take the bold stand like some have of denying them an opportunity to return!
In the case of the Sri Lanka barbaric bombing it was obvious that the footprints of experienced battle-hardened operatives advising, funding or guiding must be acknowledged in this attack!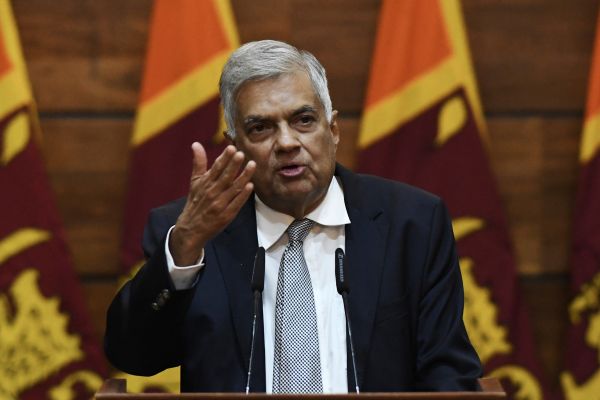 Whatever said and done, I am all praise for the Sri Lanka government for their acknowledgment of "major" lapses over its failure to prevent the attacks on Easter Sunday that killed more than 359 people, despite prior intelligence warnings.
In many countries, there is an immediate cover up or denials as those countries or failed states, as I call them go on a delusional and denial mode, even when hard core evidence is staring them in the eyes!
In Sri Lanka's case, another positive factor is the immediate empowerment of the security forces using newly granted powers under the country's state of emergency, which allowed them to pursue and arrest suspects in connection with the attack without the need for a court order!
The Sri Lanka carnage, which saw among those killed 45 children, 8 Britons, 10 Indians, 4 Americans and nationals from Turkey, Australia, Japan and Portugal and others, has now caught the optics of international anti-terrorist groups who now expresses solidarity with Sri Lanka!
The game has changed drastically!
This is a warning to lukewarm countries and others, wearing masks who provide safe haven or 'close both eyes' when terror operatives, their financiers, or others who aid and abet them move freely in some countries without caveats just because they have done "no crime in that land?"
More so, when post Sri Lanka carnage details emerged about some of the bombers, where one had studied in Britain and then did post-graduate studies in Australia before returning to Sri Lanka.
Today's terror operatives are well-educated, some academics, professors, professionals, theologians, businessmen and women, members of the religious civil society coming from middle, upper-middle class families, so they are financially quite independent and their families are quite stable financially positioning them most times below the radar!
The response now must be one which encompasses an international flavor!
And I am glad to be advised, that professional anti-terrorist task force and security apparatus intelligence teams from the US, the UK, Australia and the United Arab Emirates have all offered intelligence help.
Some already arrived at ground zero!
The hunt is on and I feel sorry for any country who decides to offer such terror operatives safe haven or assistance in any form directly, indirectly or through proxies under the guise of "solidarity, brotherhood, race, religion and dogma!"
It is time to act against such atrocities by initiating an international network of anti-terrorist task force with authority and power given for cross border and international jurisdictional license to hunt down those involved in such terrorist activities in the name of race and religion, no matter where they hid or which country provides them safe haven or protects them while giving lip service to the world at large!'